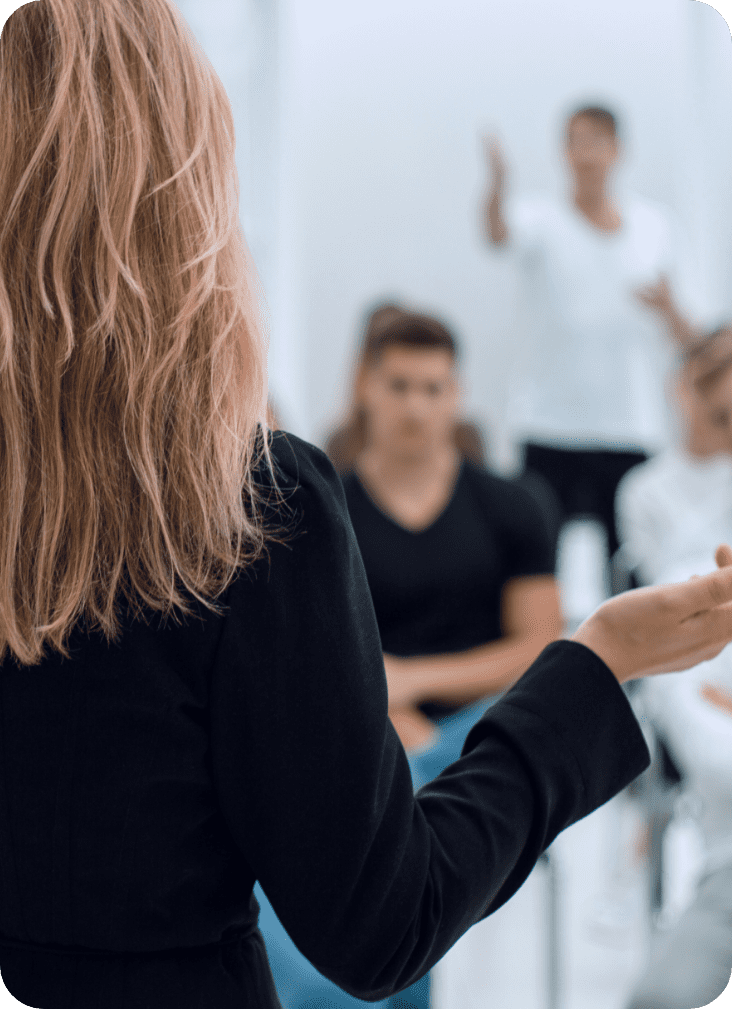 Personal Development Workshops
Organisational change can cause concern for employees. Unless of course, you provide them with the right training and support to understand, accept and implement it.
I have over 10 years' experience designing, developing and delivering training at all levels of seniority, across a range of industries and key business processes.
My customised personal development workshops will ensure your teams develop the growth mindset and skills they need to embrace change.
By learning new skills and overcoming fear or resistance to change, teams can:
Embed their new learning
Feel more confident
Reduce fear, resistance and uncertainty
Sustain more positive and productive ways of working
Delivered virtually or face-to-face, employees will build the resilience and confidence needed to embrace behavioural and cultural change in the workplace.
"Kris delivered training in an exemplary manner covering all levels of employees including one to one coaching with the Board of Directors. Feedback from her training was always excellent and positive. She is very friendly, confident and easy to work with and I would highly recommend her."

J King.  Business Support Manager at Volkswagen Group UK
"Kris has successfully combined her wealth of training knowledge with an exceptional work ethic to develop an excellent training package for the business. Kris has then gone onto deliver this training in a professional, positive and engaging manner. Throughout my time working with Kris she has shown a strong eye for detail in both the development and delivery of training, a real passion for the project and a determination to succeed."

S. Coumbe– Purchasing Manager at Volkswagen Group UK Ltd)
"I worked very closely with Kris and have been thoroughly impressed.  The training materials prepared and the training course delivery were of an exceptionally high standard. She also went the extra mile after the training had been delivered by offering 'one to one' sessions with individuals to help the transition from training to BAU. I wouldn't hesitate to recommend to others who are looking for someone to deliver training to the highest standard."

M. Henry– Senior Systems Analyst, Jaguar Land Rover
Café Style Behaviour Games Experiential Workshops & Away Days
Igniting Change
I'm excited to partner with the Virtual Coffeehouse to offer Cafe-Style behaviour games experiential workshops and away days. These fun, inspirational events are proven to accelerate behaviour change by helping the work-from-anywhere workforce develop the WEF Top Human Centered 2025 Skills.
Cognitive – critical thinking, creativity, problem solving
Social emotional – communication, empathy, emotional intelligence, collaboration
Self-management – resilience, confidence, adaptability, stress tolerance, active learning
This unique methodology has been validated on 30,000 people worldwide and proven to achieve 85-90% retention, making it ideal for leaders, HR and Learning and Development  professionals looking to foster new thinking, behaviour and culture change in teams.
We can design workshops or away days to align your people's thinking behaviour and energy with your unique vision, values and business goals. All Café Style workshops are designed using the highly validated EPIC methodology (Experiential, Playful, Iterative and Collaborative). They are psychologically safe, can be themed and are proven to transform the learning experience and accelerate learning outcomes. These learner centered transformational events cleverly shift the emphasis from 'doing the thinking for participants' (information), to 'facilitating them to think for themselves' (transformation).
We recommend that the workshops are delivered in 60-90 sessions, making them ideal for an injection of powerful lunchtime behaviour change or to inspire and engage staff with your vision, values or goals.  The audience size can range from 10's to 100's.
"We were blown away with the initial impact of the training. Our key concerns were staff morale, meeting demands and priorities with less personnel, providing the best possible customer service and we were in desperate need of an injection of creativity and innovation. Café Style has given the organisation long term qualitative change, or teams, Police Officers and Police Staff use the games for briefings, problem solving and within small teams. It can be adapted to whatever your issue may be and the circumstances."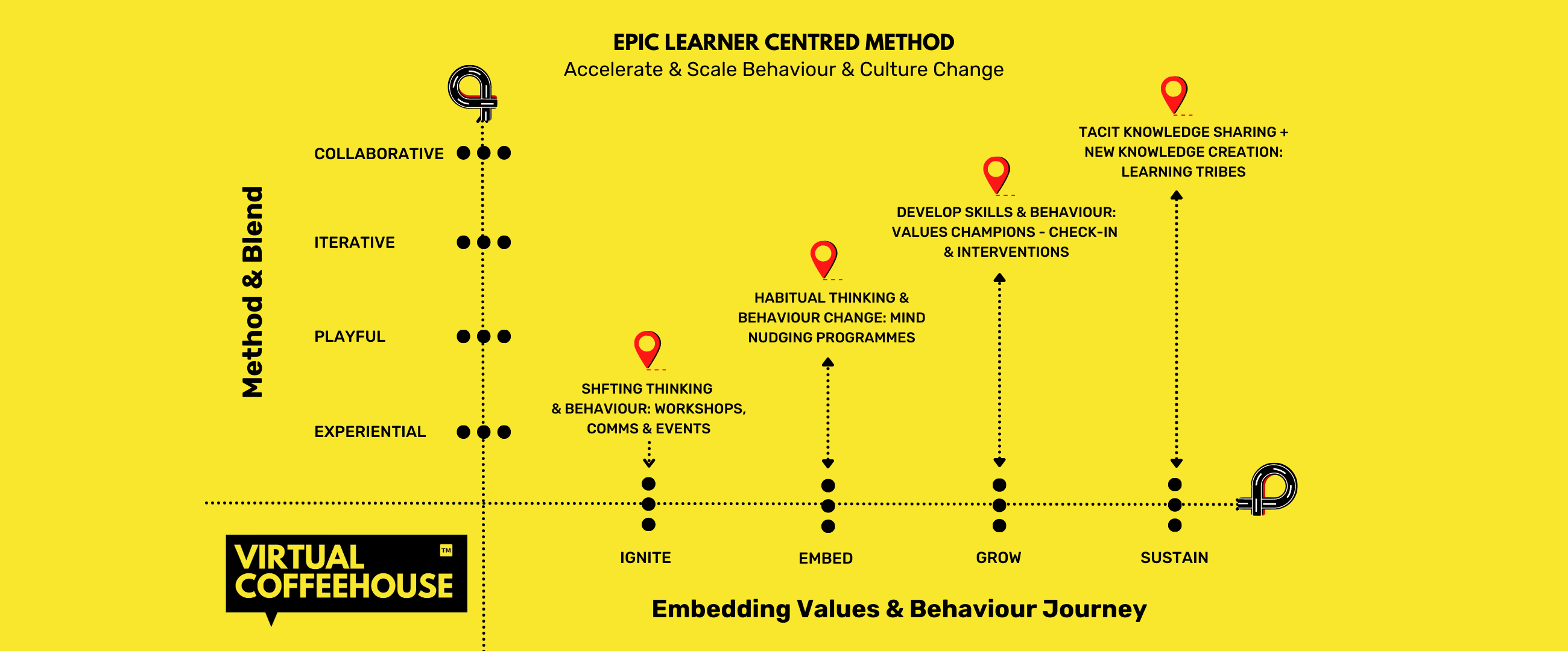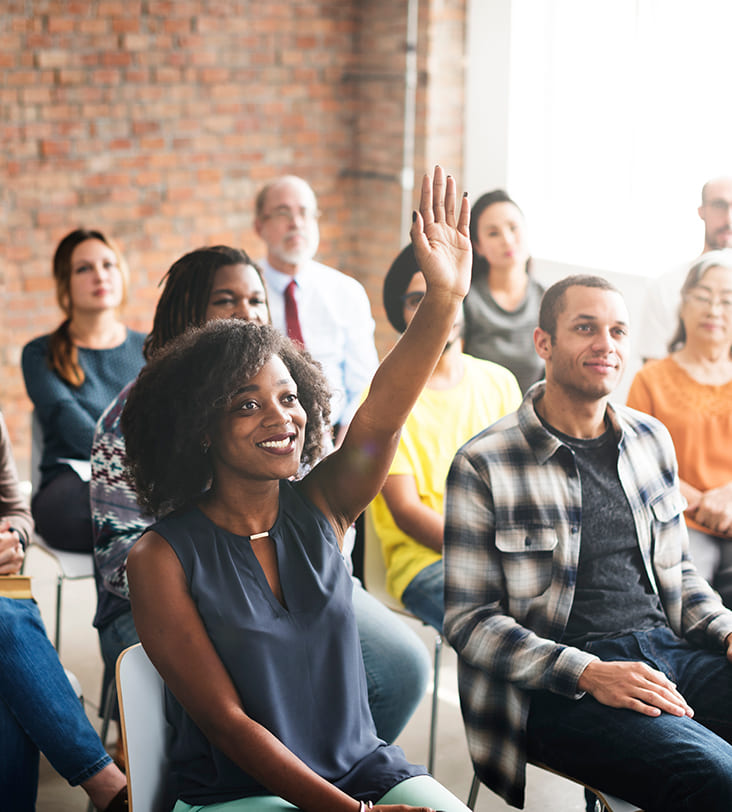 Transform Behaviour for Culture Change
I can design and deliver these workshops for you or deliver a "train-the-trainer' programme to teach you the Café-Style methodology. You'll also gain access to a treasure chest of activities and tools to design and deliver your own experiential learning events.
By understanding the neuroscience of play and experiential learning techniques, you'll learn how to integrate Cafe-Style activities into your existing programmes. This way, you can create bespoke organisational and personal development workshops to achieve both business and learning needs with measurable outcomes such as:
Employee advocacy for positive change across your organisation
Skills, tools and techniques to create more efficient, proactive teams
Better emotional health and mental wellbeing
Embed values and scale learning to accelerate behaviour and culture change
Increased retention of talented, future-fit staff